The Rocky Balboabots have been a part of FIRST Robotics for three years. Our team has been invited to the World Championship for all three years of our team's operation. We qualified by the Rookie All Star Award (2015), being a Finalist (2016), and the Engineering Inspiration Award (2017).
Engineering Inspiration Award

–

Sponsored by NASA

Celebrates outstanding success in advancing respect and appreciation for engineering within a team's school and community. The winner of this award will have their Championship Registration fee sponsored by NASA, being fully paid by NASA.
Team Spirit Award

–

Sponsored by FCA Foundation
Celebrates extraordinary enthusiasm and spirit through exceptional partnership and teamwork furthering the objectives of FIRST
FIRST Dean's List Award-Alexis Danekas 
Celebrates outstanding student leaders whose passion for and effectiveness at attaining FIRST Ideals is exemplary
Quality Award

–

Sponsored by Motorola Solutions Foundation  
Celebrates machine robustness in concept and fabrication We earned this award at the World Championship.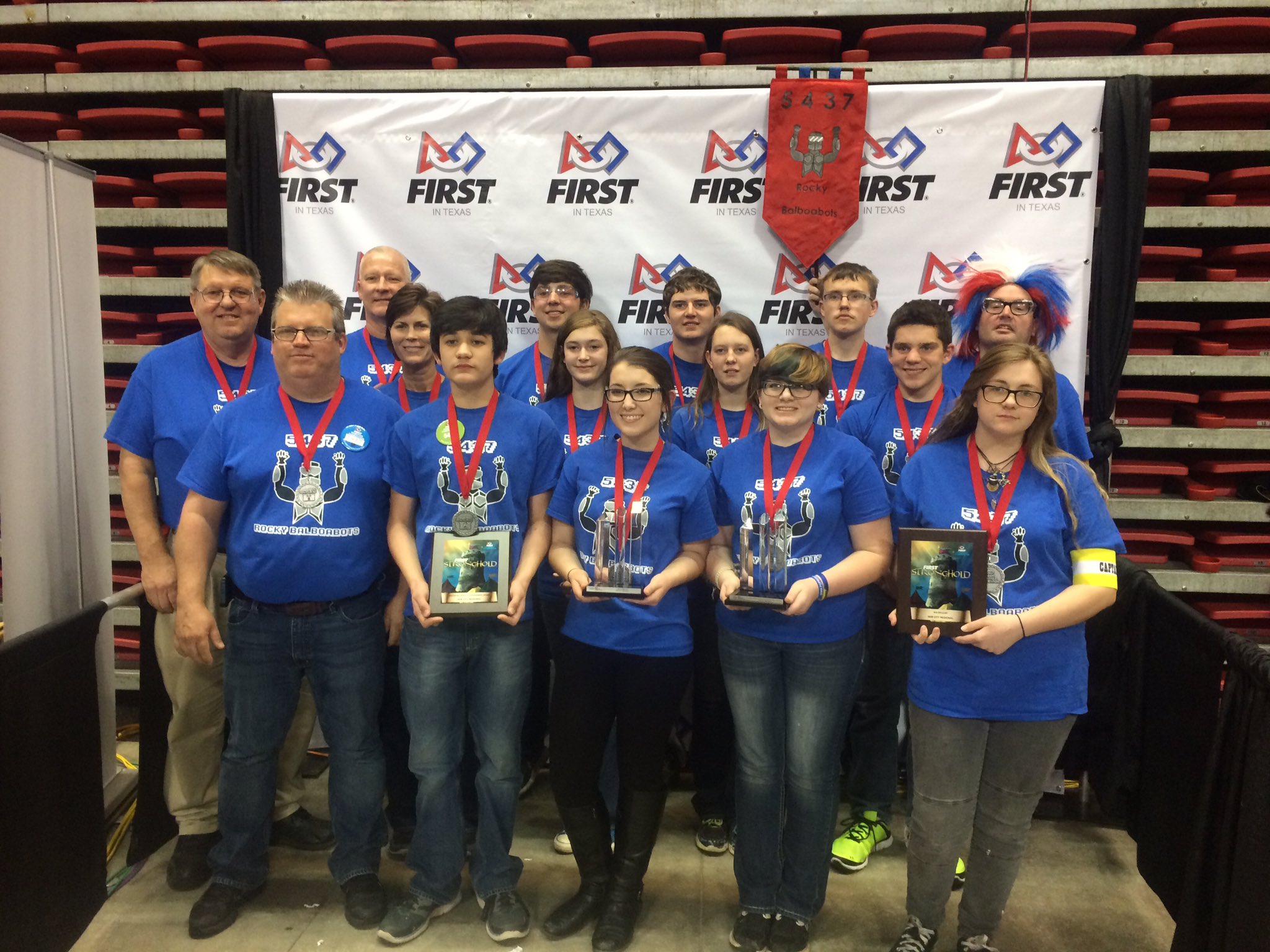 Excellence In Engineering Award

–

Sponsored by Delphi
Celebrates an elegant and advantageous machine feature.
Gracious Professionalism Award

–

Sponsored by Johnson and Johnson
Celebrates outstanding demonstration of FIRST Core Values such as continuous Gracious Professionalism working together both on and off the playing field.
Celebrates the highest-seeded rookie team at the conclusion of the qualifying rounds.
Rookie All Star Award

–

Sponsored by National Instruments
Celebrates a rookie team exemplifying a young but strong partnership effort, as well as implementing the mission of FIRST to inspire students to learn more about science and technology.